A LEAN, TOP-TIER LAW FIRM MODEL​
Commercial Litigation In State & Federal Courts
We focus on providing startups and emerging companies with experienced legal representation in connection with their business and growth strategies.  We help entrepreneurs from initial launch through the various stages of growth and funding.  
Our services to startups and emerging market companies range from corporate organization and third party agreements to debt and equity financing (convertible notes, SAFE, series funding, SPA/MIPA, share issuances, etc), equity compensation, and other similar SEC exempt securities offerings.
Commercial Litigation In State & Federal Courts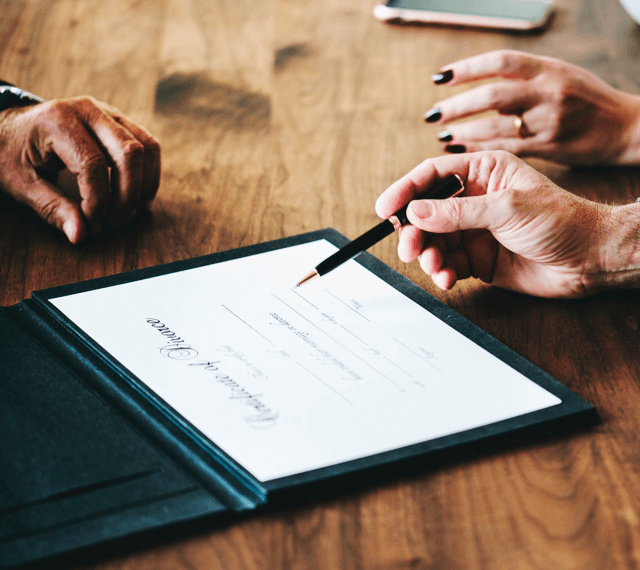 Our law firm is experienced in complex commercial litigation, international arbitration, derivative actions, business torts litigation, injunctions, temporary restraining orders (TROs), and other commercial disputes. Additionally, our firm is experienced in of multi-jurisdictional, multi-faceted commercial litigation.  
We have successfully represented many plaintiffs and defendants in business litigation matters, and we are experienced with litigation claims in State and Federal courts, as well as arbitration.
If you are facing a commercial dispute, contact our law firm today for experienced legal representation.
The world's leading entrepreneurs and companies know that to compete in the modern business environment, focus and flexibility are essential.
Recognized, Respected & Recommended
Recalde Law, is a Florida-based law firm. Since our founding in 2008, we have maintained a consistent focus on one core goal: working hard to protect the interests of clients.
We take pride in offering skilled legal counsel. We use this experience and professional insight to help clients to feel confident in making informed decisions.
We built our firm on an unwavering commitment to professional ethics, personal service and outstanding results.
Although adept at litigation, we also stress proactive planning and strategic litigation avoidance as an important part of our practice. At every opportunity, we offer practical solutions to our clients by applying the right combination of creativity, innovation, and commitment.
Ranging from business structuring and operating documents, to corporate and securities transactions, we are proud of our robust business law and tech legal practice.
Whether your matter is a complex, multi jurisdictional dispute, or a straightforward litigation matter, you can count on our firm's commercial litigation experience.
Experienced in litigation matters: easements, quiet title, foreclosure, foreclosure, ejectment, and evictions. Our title company can handle your real estate closing needs.
A Full-Service Business Law Firm
As a small law firm led by experienced business lawyer Rafael Recalde, we offer the adaptability, responsiveness and efficiency you likely won't find at a large firm.