A LEAN, TOP-TIER LAW FIRM MODEL​
Trademarks and Trademark Litigation
At Recalde Law Firm, P.A., we understand that your brand is your most valuable asset.  Protecting it is not just a matter of legal necessity; it is a strategic imperative.  Our firm is dedicated to helping businesses like yours navigate the complex world of trademark law with knowledge, experience, and unwavering commitment. 
From determining the appropriate class or classes under which to register your mark, to undertaking the registration process, our firm is here to help.  
Trademarks and Trademark Litigation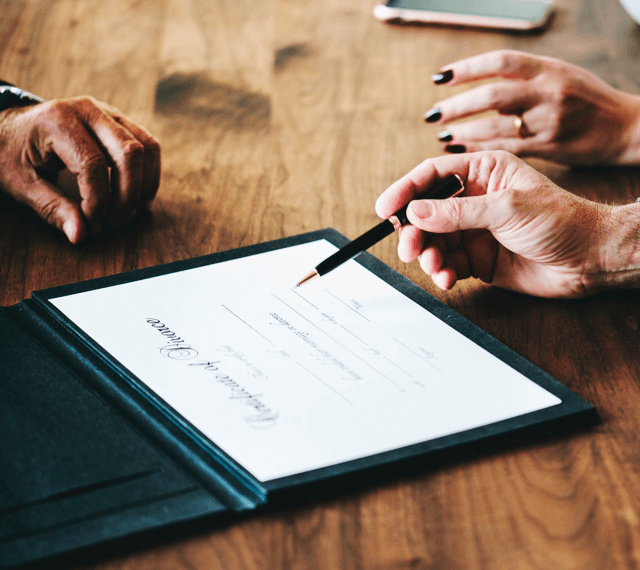 Your brand deserves recognition and protection.  Our trademark attorneys will guide you through every stop of the trademark application process.  Whether you're registering a wordmark, a logo, or a combination of both, we've got the knowledge and experience to ensure your application is processed efficiently and correctly.  Let us secure your brand's identity and gain the competitive edge you need in the market.  
Facing challenges from the United States Patent and Trademark Office (USPTO) can be daunting.  Our trademark attorneys are here to protect your interests in responding to and challenging USPTO Office Actions.  We are experienced at drafting robust legal arguments to address a variety of office action issues and can help you navigate through this common but complex process.   
Trademark Litigation and TTAB Actions
When your trademark rights are threatened, it's essential to have a strong legal team by your side. Our litigators have a deep understanding of trademark law and a reputation for tenacity in the courtroom. Whether you need to enforce your trademark rights or defend against infringement claims, we're ready to fight for your brand's integrity and value.
Disputes over trademark rights often lead to proceedings before the TTAB. Our attorneys have a thorough understanding of TTAB proceedings, from oppositions to cancellations. We'll craft a strategic approach to protect your interests, ensuring that your brand remains strong and protected.
The world's leading entrepreneurs and companies know that to compete in the modern business environment, focus and flexibility are essential.
Recognized, Respected & Recommended
Recalde Law, is a Florida-based law firm. Since our founding in 2008, we have maintained a consistent focus on one core goal: working hard to protect the interests of clients.
We take pride in offering skilled legal counsel. We use this experience and professional insight to help clients to feel confident in making informed decisions.
We built our firm on an unwavering commitment to professional ethics, personal service and outstanding results.
Although adept at litigation, we also stress proactive planning and strategic litigation avoidance as an important part of our practice. At every opportunity, we offer practical solutions to our clients by applying the right combination of creativity, innovation, and commitment.
Ranging from business structuring and operating documents, to corporate and securities transactions, we are proud of our robust business law and tech legal practice.
Whether your matter is a complex, multi jurisdictional dispute, or a straightforward litigation matter, you can count on our firm's commercial litigation experience.
Experienced in litigation matters: easements, quiet title, foreclosure, foreclosure, ejectment, and evictions. Our title company can handle your real estate closing needs.
A Full-Service Business Law Firm
As a small law firm led by experienced business lawyer Rafael Recalde, we offer the adaptability, responsiveness and efficiency you likely won't find at a large firm.